Service -
Installs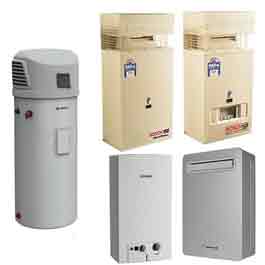 If your hot water system has seen better days or you would like an upgrade to a newer and more efficient system please call our office today.
If you feel a little confused or daunted at the prospect of picking the correct gas hot water system for you, we are happy to help. We can use our expertise to recommend the right size and style of system that will be perfect for you and your family.
We can help you make informed decisions on a number of things that you may have not given consideration to. These can include things such as the list below to name a few.
What size of system is required for your needs

Are you concerned with the installation cost or running cost 

 What type of system do you like
When picking a company to install your gas hot water system remember it is important to pick one that is trusted in the industry like Perth Gas Centre. As we repair 98% of hot water systems that we attend, it's unlikely you will require a new hot water unit if you choose us!

Need a service or repair? Or need some advice? Feel free to Contact Us.